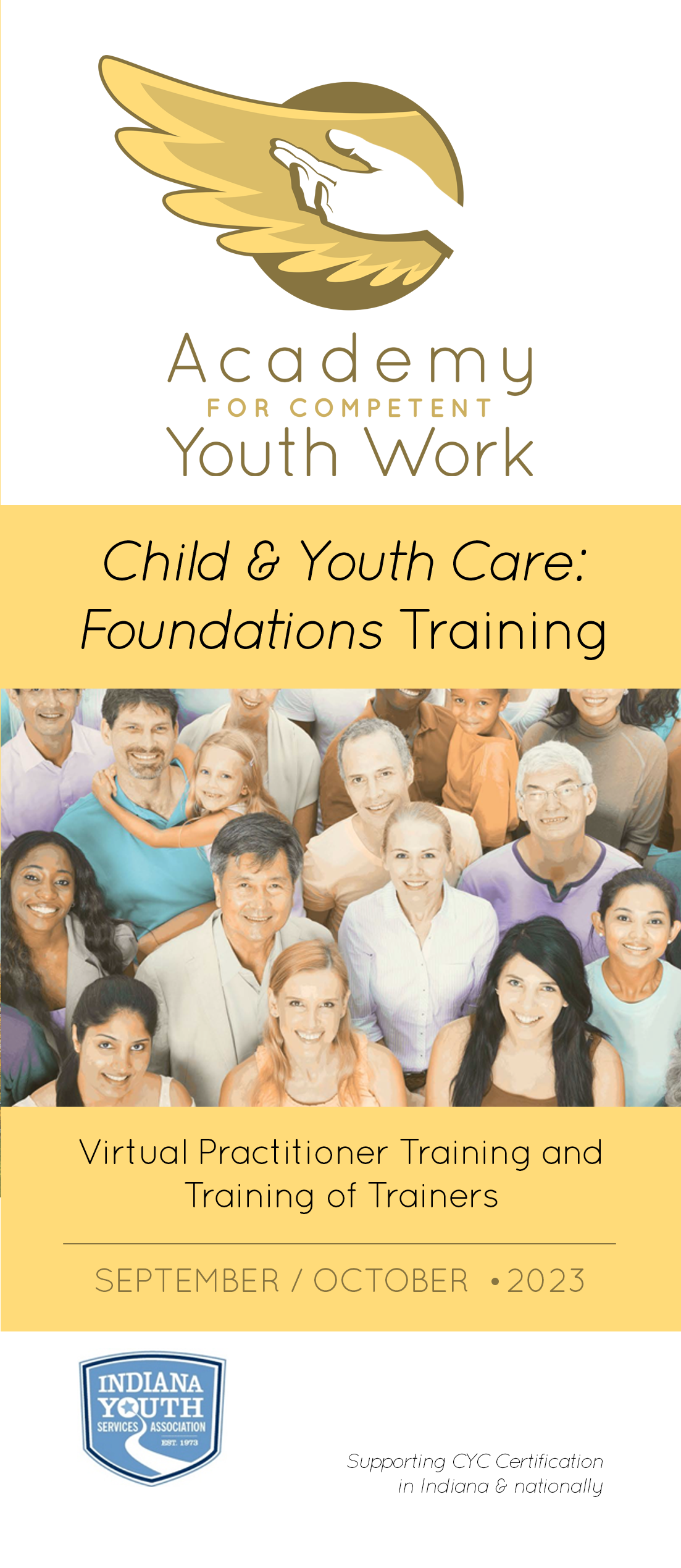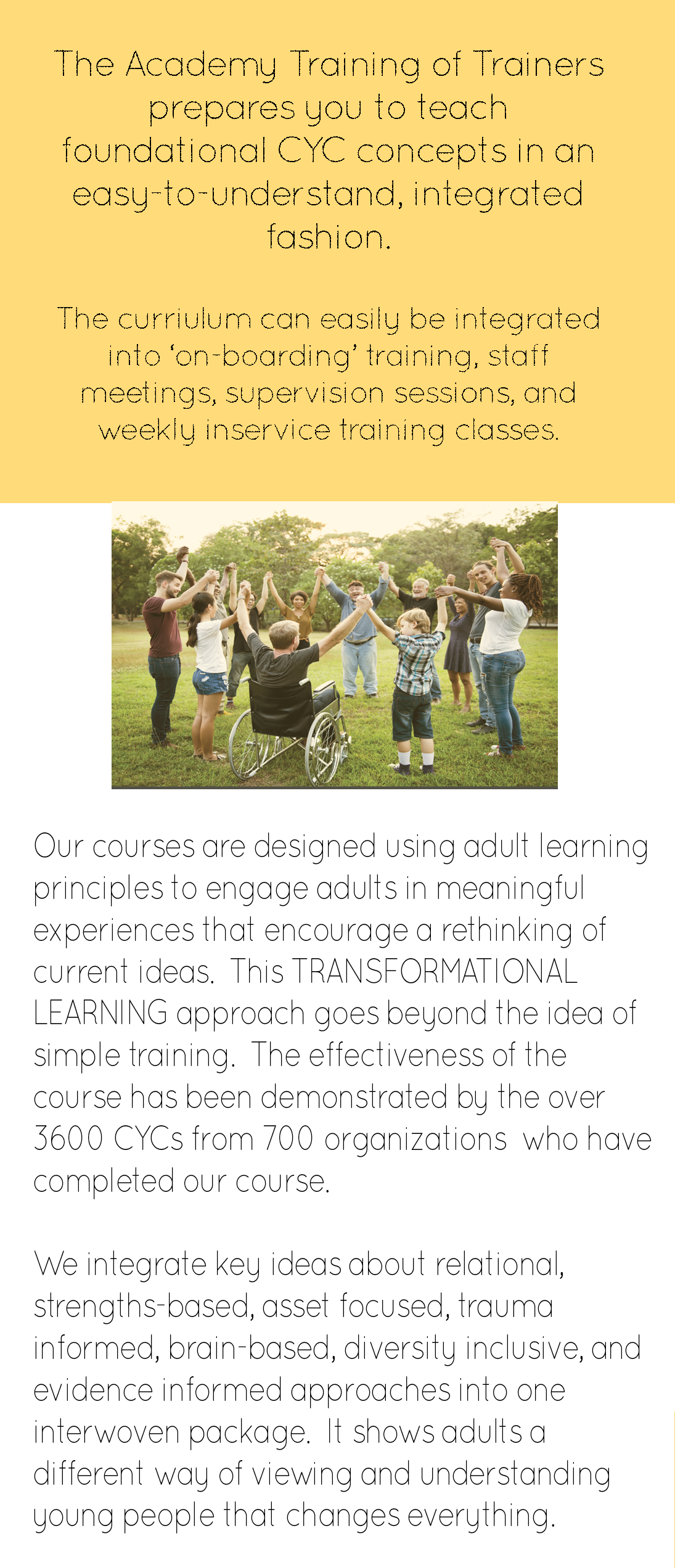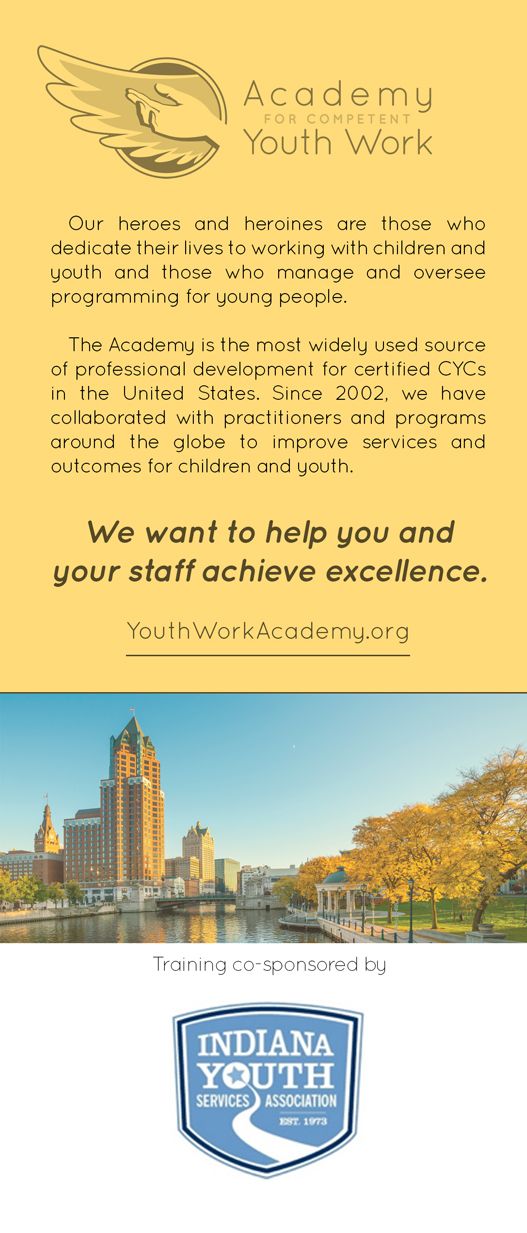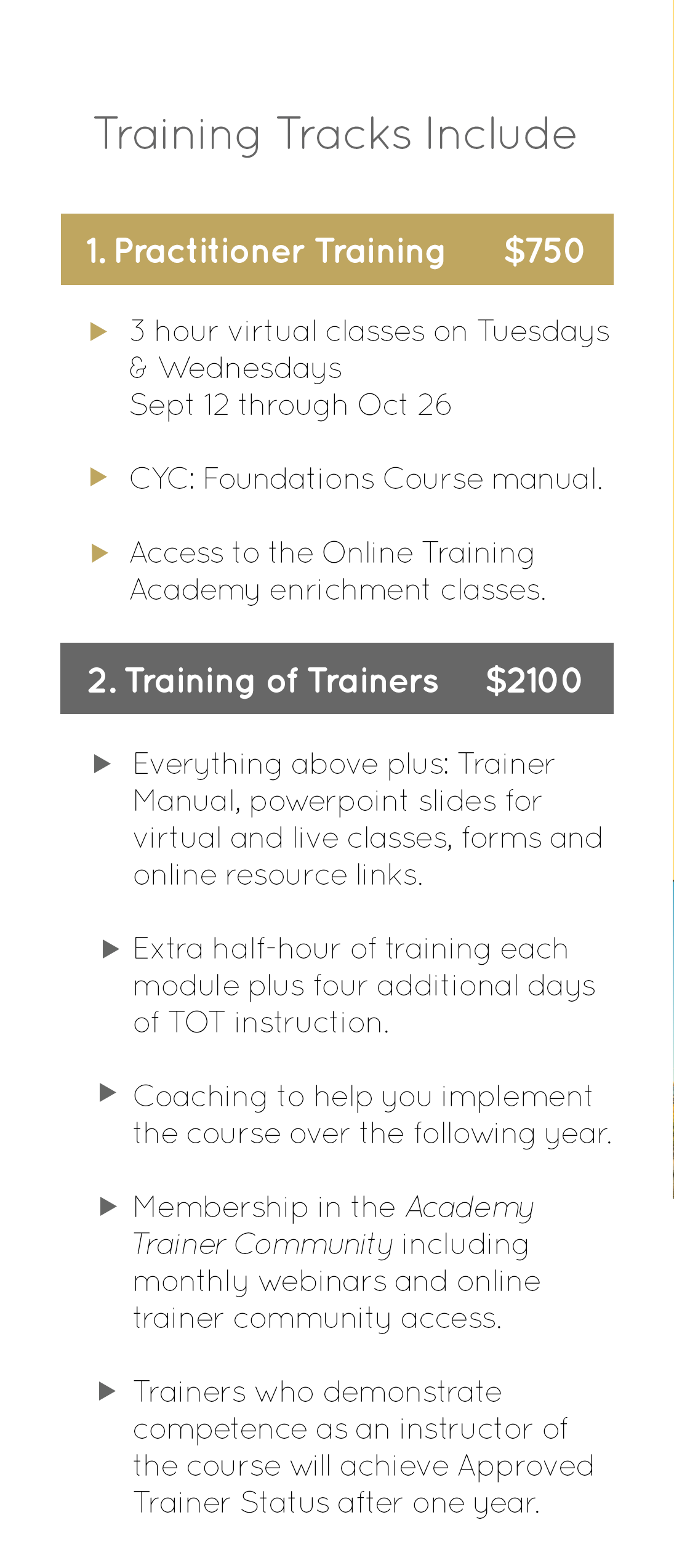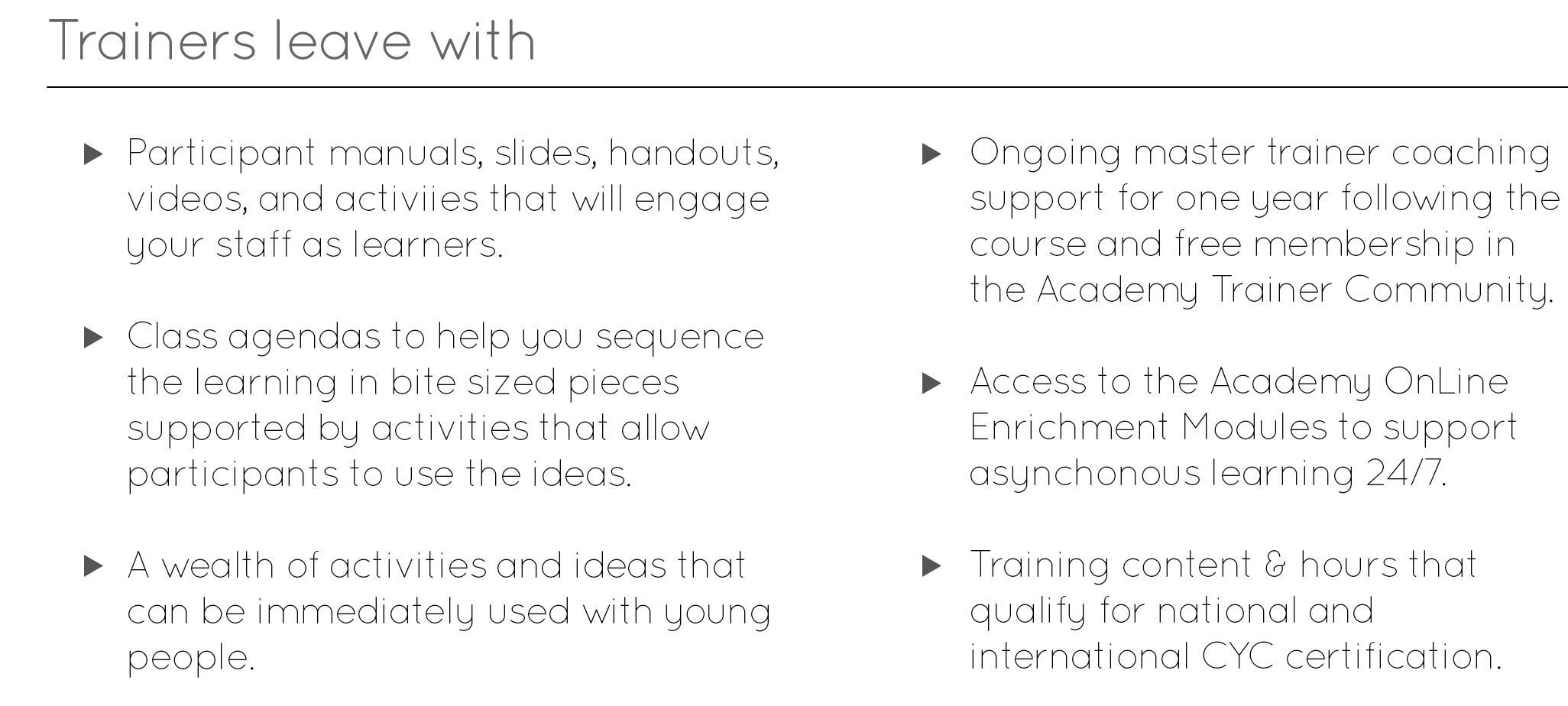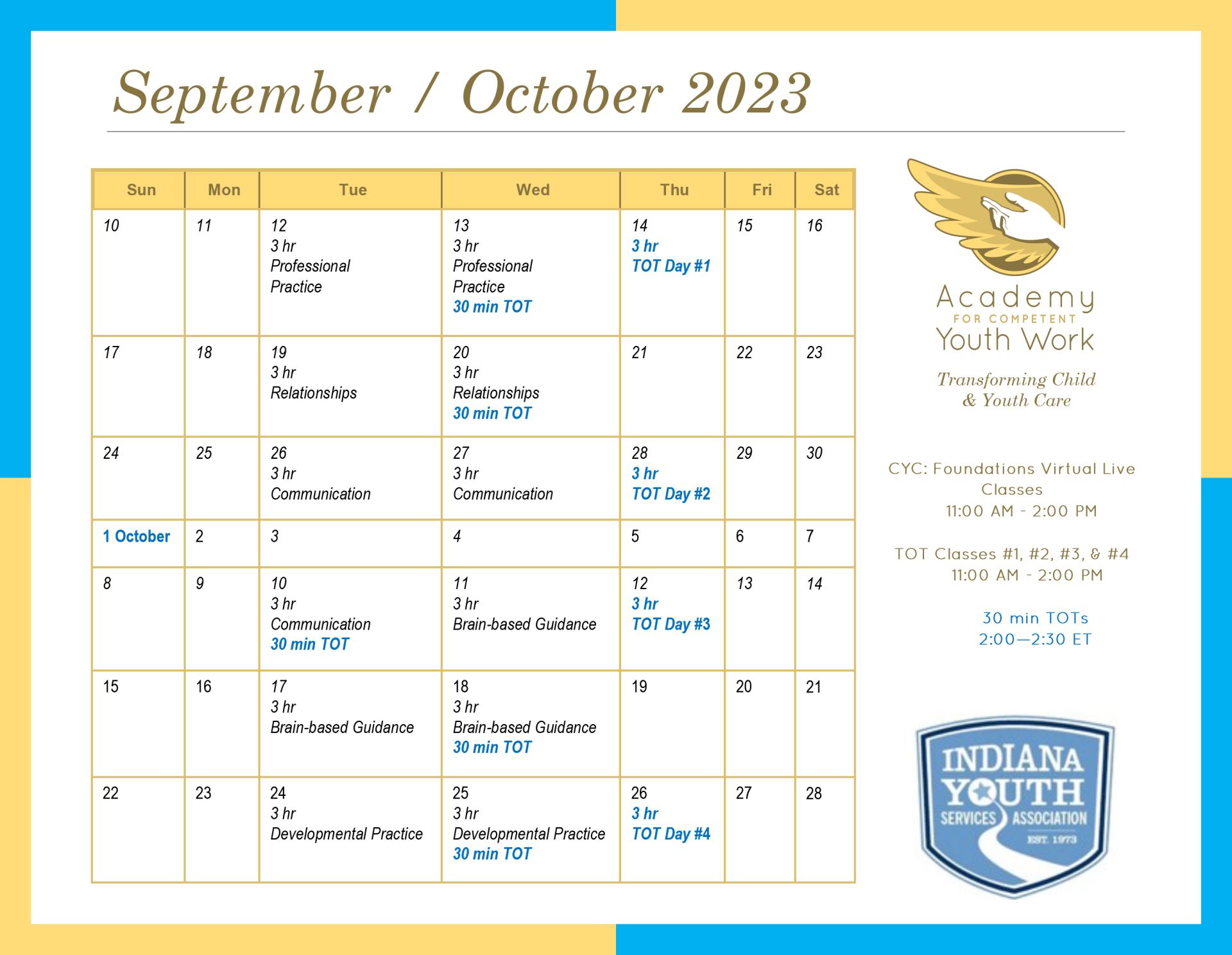 Instructors
Cindy Carraway-Wilson
Cindy has a master's degree in psychology from Duquesne University and is a certified Child and Youth Care practitioner at the professional level through the Child and Youth Care Certification Board (CYCCB). Cindy is currently the Director of Training at Youth Catalytics and the President of CYCCB's Board of Directors.
Cindy has extensive experience in the human services field as a youth worker, mental health therapist, program director, and trainer/facilitator. Before becoming a full-time trainer, Cindy worked as a counselor in an intensive treatment unit, as a mental health therapist, in a temporary shelter crisis nursery and adolescent shelter, and as a program/clinical director for an adolescent shelter and crisis intervention outreach program. Cindy is co-editor of the Families Thrive: Protective and Promotive Factors to Enhance Thriving for All Children, Youth, & Families training and has been centrally involved in its development.
Cindy has facilitated a variety of training on topics including Positive Youth Development, LGBTQ topics, outcome measurement, supervision, and self-care for professional and organizational development and strategic planning. She is a certified trainer for the Innovation Center for Community and Youth Development, the Academy for Educational Development, trainer of facilitators for Wyman's Teen Outreach Program® and certified to teach the Youth Thrive™ curriculum. Cindy is a senior trainer for the Child and Youth Care: Foundations Course offered through the Academy for Competent Youth Work.
Cindy is also a certified comprehensively trained Pilates instructor and understands the value of applying a mind-body approach to professional development, health, and wellness.
and


Jeananne Reich, BA, CYC-P
Jeananne is a CYC Practitioner at the Professional Level and has a passion for professional development. With over 20 years in the field, her background includes work in residential facilities, substance abuse centers, and various after school settings. She has direct service and administrative experience. She is an instructor for the American Heart Association, Safe Sitter, and the Academy for Competent Youth Work.
Now, as the Indiana CYC Director, Jeananne applies her skills by overseeing the credential process in Indiana. She is a graduate of Hope College in Holland, MI where she obtained a B.A. in Psychology/Sociology.
Cosponsored by
Indiana Youth Services Association

IYSA operates several programs that support youth, youth workers, and other non-profit agencies. IYSA membership is comprised of Youth Service Bureaus that deliver community based juvenile delinquency and family support programming. IYSA's current 30 members serve approximately 70 Hoosier counties. YSBs serve youth and families and offer trauma informed programming that supports positive youth development and resilience. YSB programming is defined in Indiana state statue and includes four core roles: juvenile delinquency prevention, information and referral services, community education, and advocacy for youth.
Created by
Academy for Competent Youth Work
At the Academy for Competent Youth Work, our heroes and heroines are those who dedicate their lives to working with children and youth and those who manage and oversee programming for young people. For almost 20 years, we have been involved in the transformation of Child and Youth Care Work and in guiding individuals and organizations to excellent practice. We want to help you and your staff succeed in providing excellence.
We support Child and Youth Care Workers in every area of practice including child welfare, education, out-of-school time, juvenile justice, disabilities, recreation, transitional living, and community-based youth-serving programs. Our courses focus on core youth development principles that are widely used in all practice settings across the field of youth services.